Taking Disney Captive to Christ – No. 7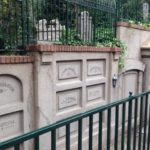 At first glance, it may seem that Disneyland offers only egg hunts and bunnies in recognition of the Easter season, but a closer examination reveals a celebration of the real meaning of Easter, of the highest order, in the most unlikely location…the Haunted Mansion queue.
After entering the gates, and zig-zagging the immaculate front yard, guests enter an area to the left of the Mansion that features a crypt with several pun-filled burial markers like "Trudy Departed" and "U.R. Gone."
Among those markers are startlingly-clear declarations of the heart of Easter. Someone on the Mansion design team must have had a lot of fun coming up with these God-honoring name puns.
On the third day after Jesus died, His followers discovered that His body was gone. His tomb was empty. "And entering the tomb, they saw a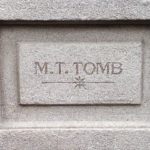 young man clothed in a long white robe sitting on the right side; and they were alarmed. But he said to them, 'Do not be alarmed. you seek Jesus of Nazareth, who was crucified. He is risen! He is not here. See the place where they laid Him. But go, tell His disciples – and Peter – that He is going before you into Galilee; there you will see Him, as He said to you." Mark 16:6-7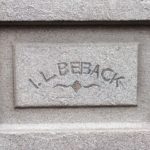 Jesus said, "Peace I leave with you, My peace I give to you; not as the world gives do I give to you. Let not your heart be troubled, neither let it be afraid. You have heard Me say to you, 'I am going away and coming back to you'…" John 14:27-28.
Empty Tomb and I'll Be Back…the essence of Easter in a nutshell!
Waytago Disneyland!
© 2017 Melody K. Anderson All Rights Reserved