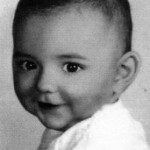 Fifty-nine years ago today, baby "Wayne" (as his family called him) was born in Reid Memorial Hospital, Richmond, Indiana, home of the Purdue Boilermakers, due east of Indianapolis near the Ohio border.
It's a rare and wonderful experience to meet and interact with a "famous" person, without knowing who they are. That's how I met Wayne, forty years later, in March of 1995, in the Navajo Nation near Window Rock, Arizona,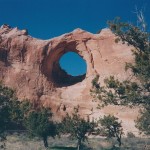 during a week-long stay at Hilltop Christian School on the reservation with my mother and father, Christian author and film maker, Ken Anderson. Our purpose: to collaborate with local Navajo believers on an exploratory Teen Missions video script with the working title, "Forgiveness."
I was alone at the guest house one morning when he burst in like a prairie twister, looking for someone who wasn't there. We talked briefly. He looked scruffy, wearing only a white t-shirt and tattered denim shorts (even though it was snowing outside). He seemed uncomfortable, nervous, distracted, and out of place. I had no idea who he was.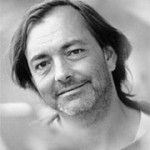 Over time, I learned he was a fellow Hoosier, just two years older than I, and, more significantly, that he was Richard Wayne Mullins, better known as Rich Mullins, the extremely gifted musician through whom God had produced such classics as Sing Your Praise to the Lord (Amy Grant's first hit), Awesome God, and Step by Step (Sometimes by Step).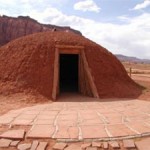 What I didn't know, was that Rich was actually living in a hogan on the reservation. Though nearly 40, he was about to graduate from Friends University with a degree he pursued just to officially qualify to teach music education to the native children at Hilltop.
One evening, I sat on the living room floor at a small youth group gathering as Rich talked about writing Awesome God, and Step by Step (with Beaker), then played guitar and led us in those, and other, worship songs.
I noticed him several times that week, working on various service projects around the compound with college students who had come to minister on spring break.
The last night of our stay, Rich generously played piano and shared from his heart for about a hundred people in the school auditorium. It was my first exposure to the more innovative spiritual insights and incisive music and lyrics of this agitated, eccentric, poet-prophet. Rich seemed ill-suited in his own skin and misplaced on the planet. I found his spiritual transparency and musical talent alarming and magnetic. As a delightfully childlike treat, he divided us into sections and taught us to "make rain" using just our hands to produce simple sound effects, which, when combined, did sound remarkably like rain.
Though his music made millions, Rich gave everything away to Christian ministries and the poor, except for an allowance equal to the average American salary. Following in the bare footsteps of St. Francis, he literally accepted the same invitation Jesus gave to the rich young ruler in Luke 12:15-21, to give up everything and become rich toward God.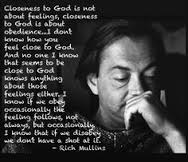 When I learned of his death in a traffic accident two and a half years later, my first reaction was relief. It seemed he didn't really want to be here anyway, and now he was released to explore the boundless love of God unfettered by earth's limitations.
Once when a friend told him that the friend's grandmother had just died, Rich simply replied, "Good for her."
In his own words, from the song "Elijah":
 When I leave I want to go out like Elijah
With a whirlwind to fuel my chariot of fire
And when I look back on the stars
It'll be like a candlelight in Central Park
And it won't break my heart to say goodbye
Be sure to check out Ragamuffin, the 2014 movie on the life of Rich Mullins. As of this posting, it can be found on Netflix, Amazon, and Google Play. Also, here's most of a Wheaton College chapel concert at my alma mater, just 5 months before he died.
© 2014 Melody K. Anderson
All Rights Reserved