By guest blogger Sara Clarke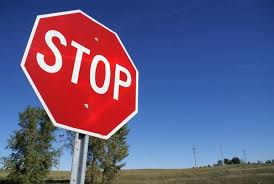 Yes, I texted at a stop sign, letting family know I was heading home.
"Driving. Stop sigh. Home soon."
Autocorrect pointed the way to a godly pause built into every commute. I don't have to continually carry cares. Every red octagon can be a reminder to stop, sigh, and cast all of my cares on Him because He cares for me (1 Peter 5:7).
The Thinking Christian Woman can use these common visuals as opportunities to breathe (sigh) her cares to her Lord, who loves her so!
© 2014 Melody K. Anderson
All Rights Reserved