On Saturday, I witnessed my 71-year-old sister's induction into the Grace College sports Hall of Fame in Winona Lake, Indiana. It was the surprising (to her, not me) culmination of a lifetime love of, and pioneering visionary spirit for, women's sports.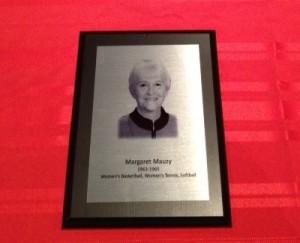 Margaret played basketball before Title IX allocated school funding for women's athletics and even before statistics were kept. As a young girl, playing on the court my parents built for her in the back yard, she imagined sinking the winning shot for gold even before there was an Olympic women's basketball team.
It was frustrating to love sports with her whole being at a time when there was so little opportunity. She often asked God, "Why did you make me good at sports of all things?!" But one day in the 1970's, giving her testimony to a capacity crowd in Mexico City as a member of the first-ever Venture for Victory (now Sports Ambassadors) evangelistic women's basketball team, she finally understood.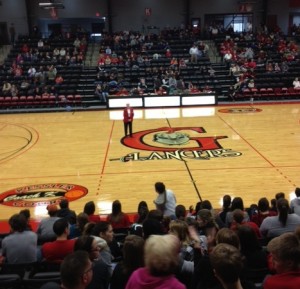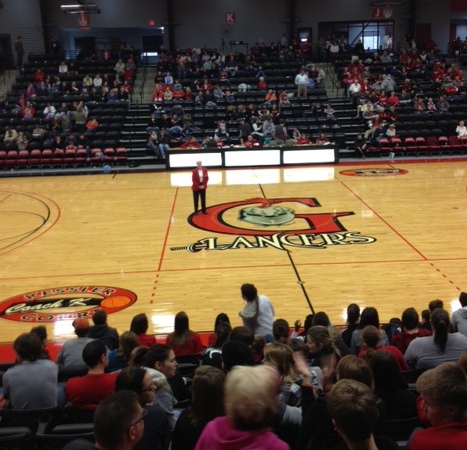 For several adult decades, Margaret was an integral part of the formation and vitality of a tennis league in her community in which she was one of the top players. Friendships were forged and faith shared as a result. She testifies, "God has given me many opportunities to share my faith over the years through sports."
Thirteen years ago, a serious cancer diagnosis took away my sister's athletic life. Today, she confidently affirms, "I would never wish to have cancer, but having had it, I wouldn't trade that experience because of the deeper relationship I have with the Lord."
After a lifetime of little to no recognition for her dedication and drive, then after physical changes that put sports out of reach, Margaret experienced the Hall of Fame honor as a humbling, worshipful experience.  From my vantage point, it's like God saying to her, "I came to all your games and saw your desire to honor Me."
Last night, one of my sister's dearest friends presented this poem at her bible study:
Marg's a champ, as we all know, even has a medal to show.
We're so proud of what she's done, gaining Grace's fame…she's our #1!
But, there's another story she likes to share – her faith in Jesus and His loving care.
So, Miss Margaret, you make us very proud, don't ever change, or you'll hear from us, your Bible study crowd. – Jo Lemon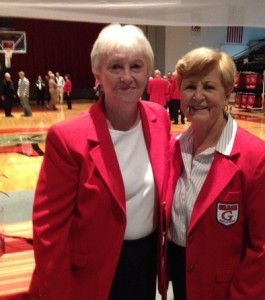 The thinking Christian woman knows that God will not give His glory to another (Isaiah 42:8, 48:11), but He will sometimes allow His people to be recognized for their achievements.
For the LORD God is a sun and shield; the LORD bestows favor and honor; no good thing does he withhold from those whose walk is blameless. (Psalm 84:11 NIV)
God bless you today as you go forth in excellence in His name – and if not recognized on this earth, know that your loving heavenly Father sees.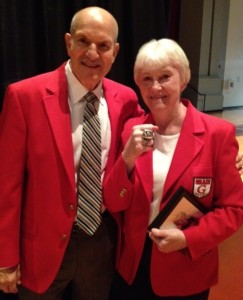 Margaret with her college coach and fellow Hall of Famer, Yvonne Messner
With former Laker's and Heat assistant coach and fellow Hall of Famer, Chet Kammerer, wearing his NBA championship ring.
© 2012 Melody K. Anderson
All Rights Reserved